Since late 1980 I have been coming to Beijing. After some stints in Shanghai and Hong Kong, Beijing has become my hometown where I have my home and family. I also have a Chinese Green Card.
Beijing can be tough and challenging, but so much fun at times – and never boring. Who wants to leave this exciting metropolis? Looks like all are queuing to come here to live, work and have fun. Estimates put the total population (permanent and temporary) at 22 million with something like 120,000 foreigners. The Beijing Municipality is about half of Belgium in size but with twice the population. Most are concentrated in the urban areas.
Many foreigners – like me – made their home here. We complain often, actually because we care for the city and the country, and we want it to become better.
One can never take China too seriously, the government can be sharp-thinking but also provides both exasperation and entertainment with some of their erratic policies. Today is not like yesterday and tomorrow will be different.
I don't know of any other country or city that has gone through so many drastic changes in 30 years. Beijing has changed from a rural and Stalinist city into a world metropolis. But the most radical changes have been in the people, the way they think and live. Hence the reason for me to try to write a book about the contemporary Chinese society. Being so complex, the project is on hold…
The Chinese media are still much censored, "problems" should not be reported (too much). The sky is blue, the government is wise (always). Chinese also feel easily offended; ugly nationalism can explode in front of "foreign criticism".
The foreign media are often biased, interested only in bad news. Many of our so-called intellectuals in the West have actually no clue about the real China. But China is the preferred target for criticism, simply because it is becoming one of the super powers. Who cares about some obscure countries where thousands get murdered, raped, starved? Where the complete government in power is totally corrupt and there is no justice? They are only small footnotes. Because there is little or no economic interest.
This blog is an irreverent mix of serious issues and fun, showing the dark side as well as the bright side. Sometimes sarcastic, critical and filled with exasperation. But this city is also a fun city with a very Chinese mixture of the latest hi-tech, Confucianism, raw capitalism, culture and spiritual void. And yes, Chinese can have fun. They just have fun their way and they often don't want us to know.
Oh yes, I should mention. Why did I come to China in 1980? Because I was a "Red"? Nope. I came for the MONEY. I got a job offer too good to refuse.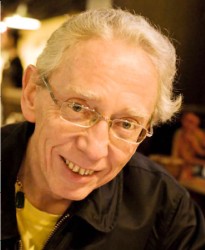 Gilbert
For more about me see:
"In the interests of truth, tolerance and justice"
Father Kent to young Clark – first Superman movie, with Kirk Alyn, in 1948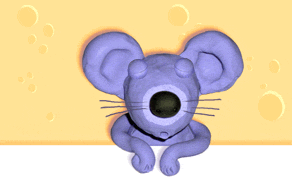 Gilbert is a Rat (and Capricorn)!