China has over 1.3 billion people. Belgium has 11 million, about half of the Beijing population.
Now look what Belgium has achieved in soccer (The Red Devils, in the past decades in recently) and in cycling. Let's not even mention Chinese soccer, a disaster due to the aversion of parents to let their kids play soccer (or anything like that), the pitiful low number of professional players, the way players are selected and trained, the scandals of corruption that have decimated what existed at a certain stage.
The Tour de France is considered the most prestigious cycling event in the world. Now China is, sorry, was considered the kingdom of bikes. But Belgian trainers had to come over here in the eighties to show the Chinese how to ride a bike. Again, riding a bike here is even considered a shame. Candidates in the famous dating show "If You Are The One" (Fei Cheng Wu Rao) are immediately buzzed out by the girls if they mention they like biking. Shame on them, why not ride a BMW? Also, riding a bike is mostly dangerous, and what even most people don't know, traffic regulations do not allow high speeds. For good reason, imagine biking at 30 Km/h or more on a Chinese road! Suicide!
Not surprisingly for me, Belgians have a long and glorious tradition in the Tour de France. We basically grew up with a bike. However, where are the Chinese?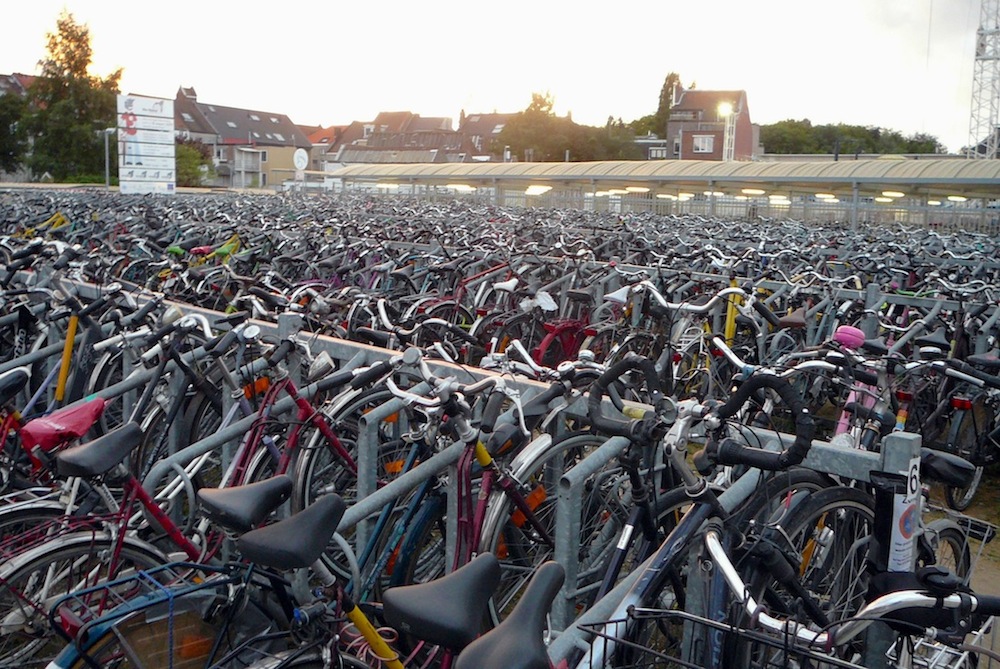 See here in my hometown Gent in Belgium the bike parking (one of them!) at the railway station. There is nothing like that in the whole of China!
Well, this Tour makes history because for the first time ever a Chinese is participating: Ji Cheng. Thanks to a first experience with the Dutch team Purapharm he was then taken on by Shimano China.
Let's hope it will also encourage others in China to follow in his tracks. That is, if he makes it to the end of the grueling tour.