A table and chairs generate fake news
A table and two chairs in a meadow generated lots of news. Got this picture from WeChat and at first sight it made sense: it claims the farmer had requested a license to build a shed for his horses but it was refused. So he put a huge table with two chairs instead "as nothing prohibits putting furniture in a meadow".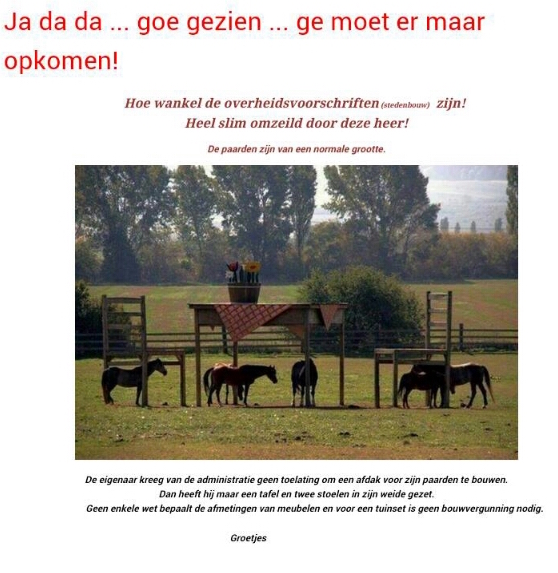 The real story
See here the real explanation:
It says in Dutch that it was simply a publicity stunt by a furniture manufacturer, done in Doellstaedt, Germany.
Or in English with more details:
http://www.hoax-slayer.com/table-chair-horse-shelter.shtml
Yep, another hoax. You can't believe everything you got on chat groups…
A lot of fake news on the Internet but also easy to get the truth. Just Google it!