Our members are busy!
Our Old China Hands 3 November lunch had a moderate attendance of 26 people, we had many last-minute cancellations with many stuck in meetings, trips or simply too busy. Or with the flu…
With COVID restrictions gone our members are more back on the road and catching up with business.
Anyway, all had a good time as always, chatting and enjoying the food. The tongue in madeira sauce reminds me of my Mum's great cooking.
Next lunch: Friday 1 December.
Bonne Maman
Our friend Quentin had a surprise for all, giving away the home-made jam he makes from fruit he collects from his garden near the Great Wall. See some of his samples. Very professional and really good – I have been the lucky guy enjoying his jam since quite some time. Thank you, and now I can continue to call you "Monsieur Confiture"!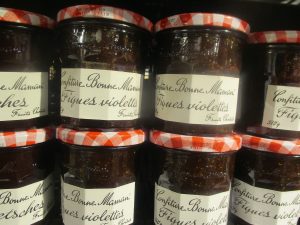 As you can see, his jam reminds us all of the famous Confiture Bonne Maman, see here the background and more pictures.