Good numbers
Yes, we are back to good attendance with the lunch of Old China Hands 1 September. We were 30! I wonder when we could have again around 40…
I was happy to welcome old friends from Australia visiting China, William from Xian, and of course the usual regular members.
Greg organized a surprise cake with a speech and a song for his Chinese friend who is leaving for London to study. She was really impressed and emotional. And we all had two deserts this time!
For once I am in the pictures! Food was great as usual, thanks Renaat Morel and his team.
Next lunch planned for Friday 6 October.
Our "famous OCH of the month"
Dr. David Feng or as we known him "Mr. Railways".
David is Chinese by birth, Swiss by passport, and has spent many years in London, as well as in many other cities, notably those with developed public transport.
With over 530,000 kilometers by rail, metro, tram, monorail, and other forms rail transport across Europe, Asia, Oceania, and the Americas, he is, we can say, "well-travelled". He is particularly knowledgeable about the rail systems in China, Switzerland, and the UK.
He has been to over 2,500 rail, metro, and tram stations, including every single station on the world's busiest and (by route) longest metro network (the Beijing Subway), and the oldest such network, the London Underground.
He acts like the journalist-on-the train, taking notes, pictures, shooting video clips and talking on his podcasts and other media.
His travels made him a detail-oriented specialist in concepts of railway station design, operations, and usability. He is a famous rail media personality, through many years of social media postings about the railways of China.
He helped the rail network in the UK translate signs from English to Chinese. He firmly remains in this field, as through his published book, the "Everyday Rail English" series by the China Railway Publishing House. Many signs were improved with his active participation. He has also trained thousands of Beijing Subway staff with similar bilingual publications and talks.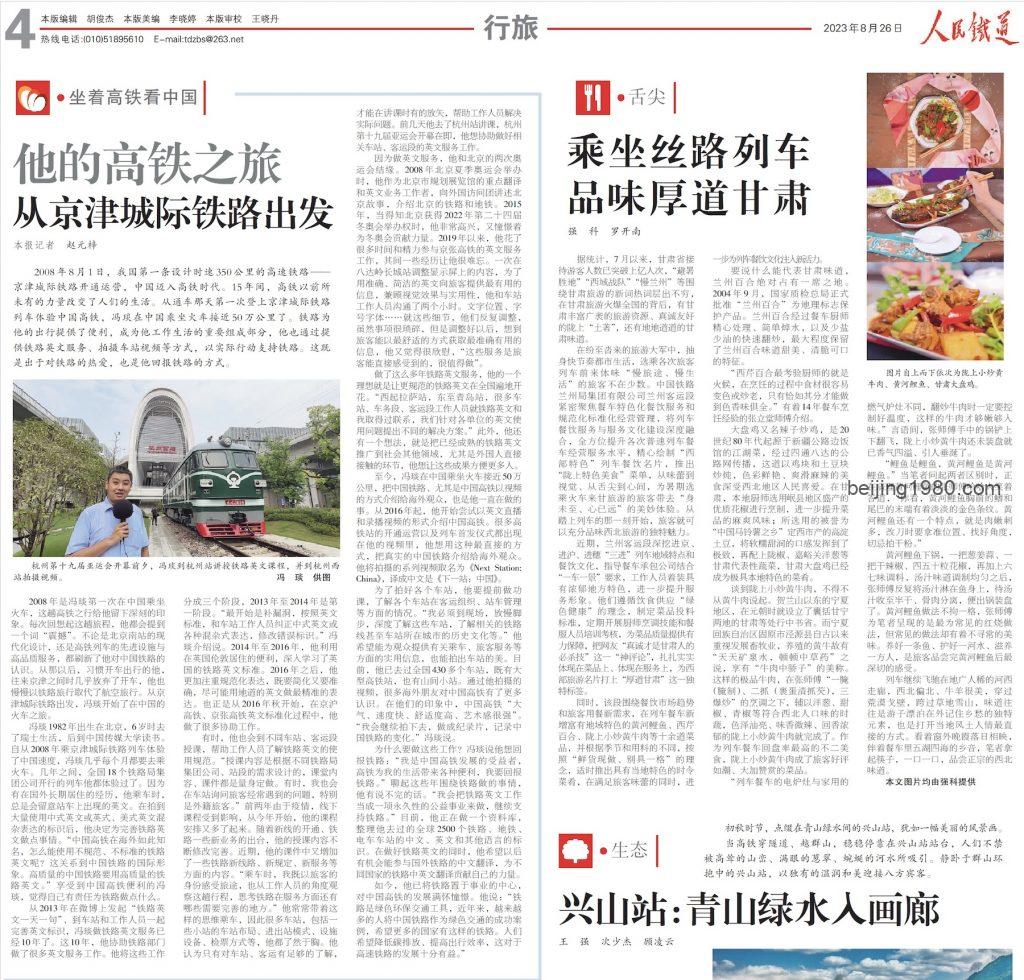 He is regularly featured on Chinese and worldwide media. I collected some of the latest articles, see here: