Should I continue writing?
I wonder if my COVID-19 website serves any purpose. People around me seem never to read it and still talk a lot of nonsense. I do not try to be a news channel, I rather try to give a balanced mix of news people should pay attention to.
I see how many people see my post announcement on my media. And how many (read: rather few) bother to visit the website and spent some time to read.
Maybe I am wasting my time.
Appreciate any feedback.
No more Corona beer?
In the USA 38% of the people turn away from Corona beer. You can guess why.
Once again proves all the crap going around. And if anybody thought Americans were more clever than that, bad guess. Hey they even elected and love an idiot president who tries to prove the democrats are behind the virus.
Honestly.
Impact on the Chinese industry
The managers buying index went down in February from 50 in January to 35.7 in February. An index of 50 and above is growth. Under 50… you guess.
Now the question is how quickly the Chinese industry can recover.
In Beijing still a mess with every local community imposing its own (unlawful?) rules. Restaurants barely open. The city went basically dead. So many people running out of money.
Two small shops "reopened" close to me but you cannot enter. Great to shop, so I'll skip that. "Hey my friend do you have some nice nice soya sauce? Ni shuo shenme? Ting budong".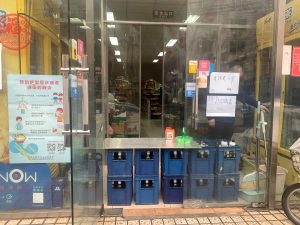 Open yet closed.
As reported by China Policy:
COVID-19: a de-globalisation stress test for world economy
Economic Observer -13 February
context: The COVID-19 epidemic has caused major disruptions to international travel, trade and global supply chains. The Financial Times described the situation as 'an experiment in de-globalisation'.
China's status in global supply chains is irreplaceable, but its dominance may be weakened by the epidemic, argues Chen Jibing Economic Observer columnist.
The fight against the epidemic is like a forced 'de-coupling'. It is also a test for the world economy: how will it cope without China, an engine of the global economy and 'factory of the world'?
disruption to travel and transportation
at least 30 airlines have suspended or reduced China flights
dozens of countries announced travel bans or advisories
tourist destinations hit hard
international freight shipping suffers heavy losses
supply chains disrupted
South Korean and Japanese carmakers suspend production
European and US carmakers may be forced to close in weeks
China is at the centre of supply chains of multiple industries
resumption of production threatened by risk of further infections
drop in Chinese demand hits global commodities market
oil prices decline due to lack of demand
Chinese importers may invoke force majeure
other commodities, such as Australian iron ore, will also be hit
China may defer purchases promised in US Phase 1 deal
impact on global economy much worse than SARS
Asian countries, including Australia, will be hit hardest
may cause instability in oil-producing countries: Russia, Saudi Arabia, Iran
global supply chains will be gradually restored after outbreak
but economic planners will be forced to consider supply chain diversification
Whistleblowers unloved
A lot of harsh criticism as the doctor who warned about the virus in Wuhan was reprimanded by the police.
Well, a whistleblower in USA who gave the alarm that the repatriation of Americans in Wuhan was done by a an unprepared team was sidelined.
Hm they should shut up over there and stop criticizing Wuhan.
Olympics anyone?
I was (to put it mildly) deeply involved in the preparations of the 2008 Olympics. And we had SARS. We did it.
This time is far worse.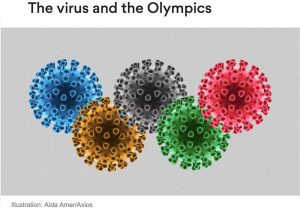 Honestly, Olympics soon in Japan?