Restarting China's economy
I feel the COVID-19 story is getting weirder, with Chinese propaganda and dubious rumors. And then the USA.
China is trying to kick its economy back into gear after draconian coronavirus countermeasures ground it to a halt.
Part of the workforce has begun returning to shuttered factories and offices, but restarting the industrial machine has proved to be more difficult than shutting it down.
The many cash-strapped consumers who missed paychecks may spend less, while businesses may have lower overseas demand as their customers are lowering orders (if any).
As people leave isolation, officials could face a new crop of infections so they remain paranoid about it.
More than 50 million migrant workers have not yet returned to their jobs, according to official data. Reason: long-distance buses have not returned to normal, leaving people stranded; migrants simply NOT allowed to return. Enormous crowds trying to pass the police controls to enter cities like Beijing. Total chaos.
Many businesses in Beijing can't really restart as the majority of their staff is not able to return.
Market meltdown as global stocks fell sharply again on Thursday, as President Trump's bungled attempt to address the coronavirus outbreak failed to ease concerns. Does not help either.
In Western countries still many fail to understand the enormous economic impact of cancelling tourism, business, sports and cultural events and shutting down shops: so many people deprived of income. They are consumers too and will refrain to spend.
Parents are getting tired and desperate having to take care of their kids at home. Couples are facing increased stress and domestic problems as they are not used to be at home together for so long. Domestic violence is on the rise and police ignore it.
Business travel and meetings are nearly impossible, tourism is dead.
At least China Daily admits there are "problems":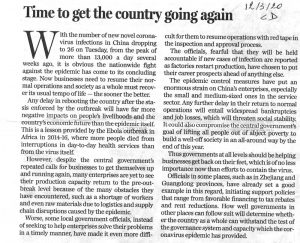 So I repeat: no anytime soon we will see any "normal" life again. I leave the optimism to China Daily and the other muzzled Chinese media.
Chinese crazy rumors
Strangely I haven't seen anything about this in international media, looks like they are clueless about what is going on in China. Nothing on CNN, The Guardian, SCMP.
Chinese propaganda has centered on another reality-defying narrative.
The new "news": COVID-19 comes from abroad, developed by teams of Americans and Chinese, whatever whatever. All news "supported" by details on which laboratories and researchers were involved. No no, not coming from Wuhan. All news in Chinese. I spare you the details. Worse, Chinese swallow it.
Well, finally some news:
https://www.rtl.be/info/monde/international/pekin-soupconne-les-etats-unis-d-avoir-apporte-le-virus-en-chine-1203484.aspx
"Pékin soupçonne les Etats-Unis d'avoir apporté le virus en Chine"
In short (being one of the several variants of that "story"):
– American CDC admits some Americans did not die from the flu but from COVID-19;
– The Americans brought the virus to Wuhan during the World Military Games.
All pretty imaginative. Then why did other participants to those Games not get infected?
USA
As said repeatedly, the country is in total disarray with lack of testing, insufficient hospital beds and equipment to face a wave of new cases, and a health insurance system that does not work for many people so they will hide with their virus and infect many other; they have to go to work otherwise they have no income. Visiting a doctor or clinic is out of the question due to the cost.
Just look at one simple example. Think about the waiter in your restaurant, like in USA. Now he can't work, restaurant closed. Will he get some salary? What about the tips he normally receives? How will he pay off his mortgage?
The real infection rate in the USA might be massively under-reported. Till people die in greater numbers, a fact they can't hide…
The bureaucratic blundering made the country lose 2 months to come out with the appropriate virus test kits.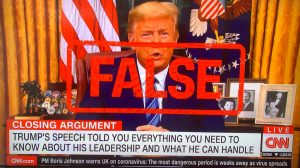 See also this comment on SCMP:
Coronavirus: Donald Trump's speech was meant to reassure, but it did just the opposite
'He is a reality-show expert. This is a real crisis. The happy ending is not guaranteed,' communications strategist says. Televised Oval Office address offered an ineffective remedy in the European travel ban and fell short on other policy recommendations, according to analysts.
https://www.scmp.com/news/china/article/3075005/coronavirus-donald-trumps-speech-was-meant-reassure-it-did-just-opposite
Belgium in lockdown
The government has decided to cancel most social and sports events, closing down entertainment, restaurants, bars and all schools. Normal shops: many to reduce opening hours. Only pharmacies and food stores to open.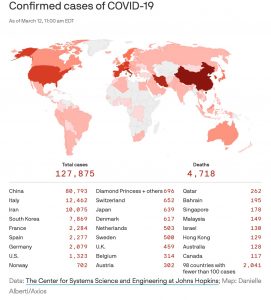 Contrary again to China, people have been emptying supermarkets to hoard food and other.
See overview of closing and cancellations::
https://www.rtl.be/info/belgique/societe/de-nombreux-evenements-annules-ou-reportes-a-cause-du-coronavirus-voici-la-liste-1202980.aspx
and
https://www.dhnet.be/actu/belgique/la-belgique-va-annoncer-de-nouvelles-mesures-plus-strictes-face-au-coronavirus-la-premiere-ministre-s-apprete-a-prendre-la-parole-5e6a8cfbd8ad582f316d985c
Stay the fuck home
Hilarious but not stupid advice:
https://staythefuckhome.com/
#StayTheFuckHome
A Movement to Stop the COVID-19 Pandemic!
Our governments are failing at preventing the spread of SARS-CoV-2 and containing the COVID-19 pandemic. Slow reactions, public appeasement policies, and their urge to stabilize the economy are keeping them from taking the measures it takes to protect millions from this disease. It is time for us, as citizens of this earth, to take action now and do our part in fighting COVID-19.
Let's put it bluntly: Stay The Fuck Home!
More Contagious Than the Flu
More Deadly Than the Flu
Possibility of Severe Symptoms
No Treatment, No Vaccine, No Immunity
Exponential Growth.
Actually many of the mentioned recommendations and data were mentioned earlier in my posts.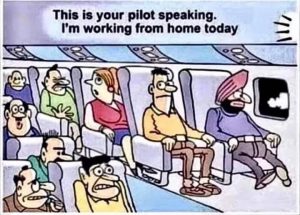 Also, I need to repeat: most infections spread by people yet to show symptoms according to scientists. So, we haven't seen the real spread yet.