World recession is at the door
The Coronavirus pandemic will cause a recession deeper and more severe than the Great Recession. The question is how fast we bounce back from it.
There is no room for optimism. My dark predictions that nobody listened to about a month ago, today look overly optimistic. This year 2020 is wasted and as a vaccine is not in reach, we could see a new wave of infections in autumn. The key pharmaceutical companies promise a vaccine. In 12 to 18 months from now. We cannot yet say there is a real medication coming soon to treat the virus.
With nearly all borders closed and travel, local as well as international, tourism, food and beverage, hospitality, seminars, trade fairs, sports, entertainment, – name it – all dead, huge sections of the economy are paralyzed and so many people are facing financial hardship. I call it the deadly chain reaction. Consumer demand will implode. Sections of industry stopping production because parts are unavailable, people can't work nor meet. The governments can't distribute money to solve this simply because they will lack resources and will indebt for decades their country.
China has prescribed some good instructions but unfortunately many fail to obey: don't fire workers who can't work, companies must pay a minimum wage, reduce the rentals for shops and other, grace periods to repay loans, grace periods and reduction of some taxes, etc. Sadly bureaucracy has hampered the implementation and many Chinese companies fire staff and don't pay any salary, unlike most foreign-owned businesses. Still their ideas are better than some of the American ideas of mostly reducing taxes and giving handouts.
Many point at the increase in online orders and e-commerce, and food delivery. They overlook that restaurants offer heavy discounts on those orders and hardly make any money on it, if any. It does not compare to their normal income.
Restrictions in France and Belgium are starting to be much more severe and not always justified than they were/are in Beijing. Why one cannot walk on the beach? Why one cannot walk around? Recommended for health reasons. But oh yes no masks. Total lack of logic. In Beijing nobody ever stopped me on my bicycle. Of course using mask, face protection and gloves. The anti-mask attitude in the West is as stupid as the mask paranoia in China.
I expect infection numbers to go sky-high in USA, Africa, and South America unless countries take stringent measures. Most countries including USA are ill-prepared. They will suffer the consequences.
As I mentioned in my interview on INDUS News on 19 March, economic prospects for China are not great. Yes, the country is managing the outbreak but most overlook the fundamentals.
1. Some hundreds of millions of workers can't restart working and are running out of money to survive as they cannot reach their place of work or their business is not allowed to resume normal operations. Yesterday driving on some major avenues in Beijing I saw 80% of the small shops were shuttered. Restaurants, bars, KTV, entertainment, sports and cultural events: closed or cancelled. So many people lose income. They will not be buying stuff and will be unable to repay debt.
CER also reports the same:
Almost half of China's listed consumer companies don't have enough cash to survive another six months, underscoring the urgent task Beijing has to re-start its economy and get shoppers spending again, reported Bloomberg. Restaurants are in the worst shape as the coronavirus outbreak has kept consumers at home, with about 60% unable to cover labor and rental costs, according to data compiled by Bloomberg and company reports covering 50 listed firms. Among jewelry and apparel companies, almost half don't have the cash to last the six months unless demand rebounds sharply, the data show.
While some retailers have reopened more of their stores in low-risk areas, demand looks unlikely to rebound quickly as consumers remain hesitant to leave their houses after weeks of government warnings about the dangers of mingling with others.
Many of China's small and medium businesses are already collapsing as they run out of cash, but the vulnerability of the publicly listed consumer companies points to greater economic danger, as some of these employ thousands of workers across the country. Store closures and layoffs are expected, said analysts.
2. The USA-China trade war had damaged Chinese exports and industry. When the situation was starting to improve, the virus hit. Exports were blocked in ports, manufacturing stopped. Now that Chinese industry restarts, its export markets are devastated and orders will dwindle.
3. The supply chain of components and parts is in chaos. Industries in the West start feeling it and stop production. Export from China of key ingredients for medicine and related is disrupted and the West, in urgent need of more medicine, starts feeling the disruption.
As long as travel cannot restart, tourism and business events resume, the economy will be in recession.
As many say, this is the worst to happen since WWII. How bad the recession will be, nobody can predict. But it will be Armageddon.
Tokyo Olympics? Impossible. Even if Japan is virus-free, athletes and spectators from all over the world will unleash a new wave of infections as many countries are still waiting to be massively hit.
School closures do not receive due attention. Many parents cannot abandon their work. Many poorer families do not have access to equipment and suitable Internet for online classes. Children should not stay with grandparents. Who will take care? The lockdowns also are often a strain on families, not used to face each other every day.
It will be interesting to watch the impact on the foreign community in China. Xenophobia and racism against foreigners, unequal treatment, difficulties to navigate the mobile health codes and the many restrictions result in a dwindling community. Many foreigners don't feel welcome anymore and decide to return to their home country. China already has the world's lowest percentage of foreigners and it will get worse. What will be the impact on the industry and business in China?
The discrimination against foreign establishments (restaurants and alike) is getting worse and many throw in the towel. A loss for China, not sure they realize and understand.
China always attacks the anti-Chinese bias in Western countries but NEVER addresses xenophobic attitudes and blatant racism in China. I mentioned that in earlier posts.
Medical supplies
"Chinese testing kit exports soar as COVID-19 spreads"
17 March 2020 China Daily
Chinese firms are ramping up efforts to export and donate novel coronavirus testing kits to meet increasing overseas demand, amid the surge of COVID-19 cases outside China.
Among the more than 10 companies China has approved for the launch of COVID-19 detection products, about half have received CE (French for European Conformity) marking for product sales within countries and regions recognizing the designation.
http://global.chinadaily.com.cn/a/202003/17/WS5e701247a31012821727f8c0.html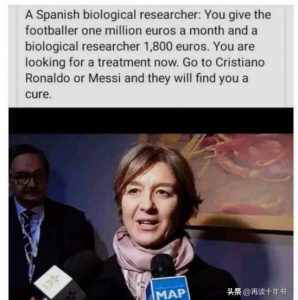 The mess with masks and other material also continues in Europe. Governments have been in chaos and mismanaged to deal with supplies. People sending masks and other from China to countries like Belgium complain about crazy red tape. Embassies and other government entities are most inefficient and inactive.
Of course the shortage is also caused worldwide because weeks ago Chinese bought everything and shipped it to China. Why did the EU not react to this? Incompetence.
Trump, master of lies and fake news
The SCMP has looked closely at what Trump has been declaring. No, this is not the voice of the Democratic Party. For those who have been following the news, nothing new. Except for many blind Americans.
"Coronavirus: misinformation and false claims in Donald Trump's responses to pandemic. A week in which the US president's attitude shifted publicly about the coronavirus still contained a disregard for detail and a series of dubious statements. FDA approval of a coronavirus treatment and Asian-Americans' support of the term 'Chinese virus' were just two topics where Trump's statements were challenged."
SCMP 21 March 2020
I recommend to read the full article.
https://www.scmp.com/news/china/diplomacy/article/3076248/coronavirus-among-trumps-responses-pandemic-misinformation-and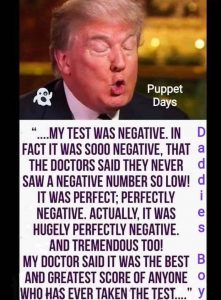 Compare Trump's lies and rambling with the NYC governor Andrew Cuomo. I wish he could replace Trump. He gives a clear and convincing message.
Obviously he also complains about the shortages of equipment and everything related. A different reality than the one from Trump.
Humor helps
Some good ones:
Loved the Brazilian one, "sweet memories of the time when Corona was just a shower of happiness in a world of hot water". I indeed remember that electric shower head, popular and pretty efficient. And the new outfit for chef Renaat?