Worldwide efforts
The quest for a Covid-19 cure and a vaccine goes on worldwide: in China, Europe (UK, Switzerland,…), USA and other. Even my University in Ghent, Belgium, is "making progress". But it seems there is little news about the cure; most talk about a vaccine.
The outlook is difficult to evaluate. Some specialists say a vaccine will not be available before the end of this year. Others are more optimistic.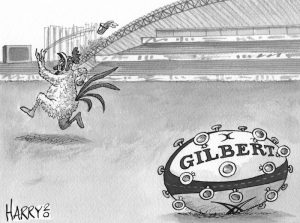 Don't blame me! I am not a virus!
The U.S. is complaining their specialists are still waiting for the invitation from China to join the WHO team that is expected to visit China. The reasons are not clear…
Some mention progress
Inovio Pharmaceuticals (based in Pennsylvania and laboratory in San Diego) says it created a coronavirus vaccine three hours after getting access to the virus' genetic sequence in mid-January, and now scientists are racing to get the vaccine on the market in record time.
The American company is partnering with Beijing Advaccine, a Chinese company, to work on the vaccine. Inovio also received US$9 million to work on the vaccine from the Coalition for Epidemic Preparedness Innovations, which is backed by billionaire Bill Gates.
Inovio took a vaccine for Zika virus from construct design to human testing in the U.S. in less than seven months. They want to beat that record.
(Source: foxbusiness.com)
Another U.S. company, Maryland-based Novavax, is aiming to make a coronavirus vaccine in as little as three months, although such vaccines can take years to develop. The company made an Ebola vaccine in 90 days.
A team headed by Prof. Peter Hotez at the Baylor College of Medicine in Houston is cooperating with researchers from Shanghai Fudan University.
A vaccine against coronavirus, developed by the Chinese Center for Disease Control and Prevention, the Medical School of Shanghai Tongji University and Shanghai-based biotechnology company Stemirna Therapeutics, has already been tested on mice but trials on humans will only commence in April.
The China Association for Vaccines said that as of February 6, 17 Chinese institutions and companies were developing vaccines.
(Source: FCCC Belgium)
All restaurants in Guangzhou suspend dine-In service
In Guangzhou, all districts have suspended dine-in service as of 9 pm on February 12 (with the exception of cafeterias) as reported by Zhongguo Guangzhou Fabu, a local government-run WeChat account. Elsewhere in Guangdong, Xiangzhou district in Zhuhai, Foshan and Zhongshan have also prohibited local dine-in services.
In Shenzhen, most businesses in the Futian CBD are closed. Takeout and delivery staff must have their temperature taken before picking up the food, as reported by Southern Metropolis Daily.
The government has ordered third-party delivery services to implement health management and inspection systems for delivery staff. It is also promoting "contactless distribution" during the outbreak to prevent consumers picking up meals from delivery personnel face to face.
Toothpicks?
People in China use toothpicks and lighters to avoid pressing lift buttons amid the coronavirus outbreak. Now you know why toothpicks in the elevators…