I got the book!
As I mentioned earlier with some details, the the book "Home Is Where The Heart Is" came out and I got a few hard copies.
Right now no idea how one can buy a copy, while a price of RMB130 (TBC) has been mentioned.
It's not yet on Amazon (expected soon) nor Taobao and the bar code does not work as for now. Seems Graham Earnshaw might get involved, he is well-known and also has a publishing company. I met him many years ago when he was talking about his walk from Shanghai to Tibet. That would be interesting!
Anybody interested contact me directly.
The contributors
As mentioned earlier, see here again who talks about their China story.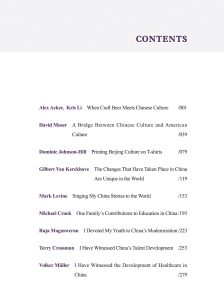 Mark, Raja, Terry and myself are members of the "Old China Hands Monthly lunch"; I know personally Michael (and his mother!) and Volker.
Home Is Where The Heart Is
The term is actually well known, it's also a song (Elvis Presley and others), an American movie (1987), a TV miniseries (2022) and a book on Amazon with the same title by Ilse Crawford.
See here some details:
Home Is Where the Heart Is, a TV Mini Series (2022)
A privileged young lawyer, Jane becomes a reluctant champion of the vulnerable when she partners up with Arif, a cynical yet compassionate social worker to take on pro-bono cases of the less fortunate.
Creators: Kai Xiang Chang and Kenny Tan; Stars: Naomi Yeo – Fauzie Laily – Mathialagan
Home Is Where the Hart Is, a 1987 American film starring Leslie Nielsen
Many different versions: "Home Is Where the Heart Is", see here details.